Mid-Florida Research & Education Center
Mid-Florida Research & Education Center
About MREC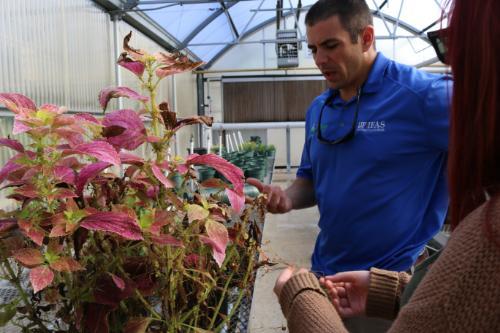 The UF/IFAS Mid-Florida Research and Education Center (MREC) is one of 12 University of Florida Institute of Food and Agricultural Sciences (UF/IFAS) Research and Education Centers. Located in the heart of Florida's greenhouse and nursery industry in Apopka, Florida, MREC was founded in 2000 by combining three Central Florida research centers to make one, new multi-million dollar facility. Since then, MREC has expanded to encompass over 130,000 square feet of greenhouses and 20,000 square feet of laboratories and teaching space, house 12 faculty members and offer degrees in Plant Science and Geomatics.
The primary mission of all UF/IFAS Research and Education Centers is to support multi-disciplinary research, teaching and Extension programs focused on commodities, natural resources and broader issues (e.g., water quality and environmental contamination) relevant to Florida. More information about RECs can be found here: What is an REC?
---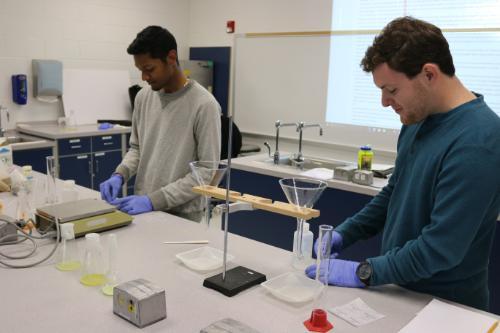 Research
MREC research focuses on plant development (breeding), production and plant protection, and use in urban landscapes. Our 11 researchers understand the urban pressures on the foliage, landscape, ornamental and high-value plant industries. We study how to protect plants against pests, diseases, insects, and weeds to maximize production and better understand consumer preferences and economics.
Teaching
MREC offers undergraduates, transfer and graduate students the opportunity to study geomatics and plant science. Hybrid courses, a mix of online and in-person class elements, gives students the flexibility to schedule their academic life with their work and personal lives.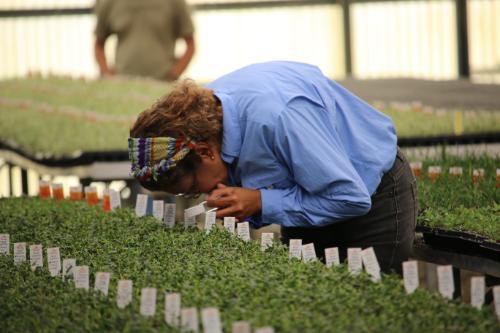 Extension
The weekly Plant Diagnostic Clinic and educational programs provided by Extension agents support the local industry and private homeowners by answering questions and guiding management decisions based on UF/IFAS research.
---